Speaker's Bureau
By: A. H. Kopelman, Ph. D.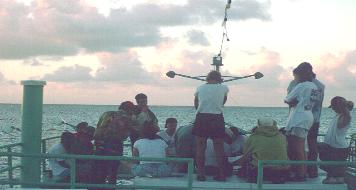 CRESLI SPEAKERS BUREAU
CRESLI's professional educators and scientists are available to give lectures to groups of various sizes and ages at various venues.
Topics include (but are not limited to)
Marine Mammals of New York
Whales, dolphins, and porpoises of NY
Do whales need protection?
Decades among the seals of Cupsogue Beach
Pinnipeds of New York
Sea Turtles of New York
Birds of Coastal New York
For more information, please call CRESLI at 631-319-6003, or e-mail us.